Sie sind hier: Europa > Aus aktuellem Anlaß > Aus großer Sorge und mit …
Europa
Aus großer Sorge und mit viel Mitgefühl schrieben die österreichischen Nationalkoordinatorinnen einen Brief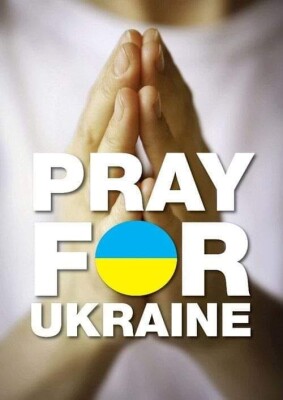 24.02.2022
Solidaritätsbrief, engl. (*.docx-Datei, 30 KB)
Dear Forum friends,
today the Austrian Forum had an online meeting.
We intensily discussed the situation in Ukraine, which resulted in this open letter.
Please, take it as a sign of sympathy and compassion.
Warm regards on behalf of the Austrian Forum,
yours
Gabi Kienesberger and Barbara Heyse-Schaefer, National Coordinators
Reaktionen:
THANK YOU dear Austrian friends.
You have had a beautiful and generous idea that I have shared with the French Forum.We fully support your letter to our Ukrainian sisters. They are at the centre of our concerns. In fear and compassion but also in hope, we unite in prayer and, of course, we are available for any form of help.
Dear friends,
The Swedish Forum is also concerned about the severe situation of the women i Ukraine. What is going on is just terrible and  another example of the importance to stick together, pray and support each other.We would like to express our gratitude to Austria for the letter.
Best wishes
Cecilia Ralfe, secretary of the Swedish Forum  
Thank you so much Gabi and Austria
Would the cc be able to use this as a template for one that we could all sign up to?
Anthea
Dear Gabi and Austrian sisters,
Thank you for this letter. Armenian forum stands for Ukrainian sisters. We suffered a lot because of war and we understand how difficult is to live in the pain and danger.On March 4 Armenian forum is organizing a local meeting. We will read this letter and pray for Ukraine.
Blessings.Marianna Apresyan, NC of Armenian Forum.
Dear Austrian Sisters,
thank you so much for this thoughtful letter.  I join the Forum women in prayer and hope.
Catherine Gyarmathy (former Co-President)
Thank you dear sisters!!!  

😍


Only with the help of other people and countries can the brutal attack be stopped.
It should clearly be understood: not only Ukraine but the whole of Europe is under threat now!


Please spread true information on the situation:




Ukrain

e

only

hopes and

prays for peace and independence,




while Russia brutally and deliberately creates conflicts and wars in Europe.




Let's pray they won't start WWIII!!




With love from Lviv,




Natalia
Dear Gabi and Barbara,
Thanks a lot for your open letter due to the situationin Ukraine. Thinking of our sisters there I do hope that a solution will come soon.
With best wishes,
Haydy Nelson ( Netherlands)
---